Call of Duty: Advanced Warfare - Developer Teases Top Camo Challenge
And we get our first look at a new Calling Card in the game.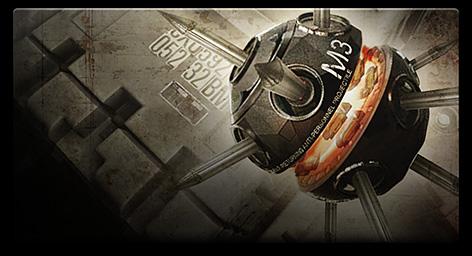 Sledgehammer co-founder Michael Condrey has given us our first look at a new Calling Card in Call of Duty Advanced Warfare (above) on his Twitter account.
Calling Cards are the equivalents of personal background and, depending on which Call of Duty game you're playing, either need to be purchased using CODPoints or are unlocked via completing challenges.
Condrey has also stated that Diamond Camo is not the top challenge Camo in the game but stopped short of revealing what that will be.
The Diamond Camouflage appeared as a hidden camouflage in past Call of Duty multiplayers and was unlocked for every weapon in its category after all the weapons in that category had Gold Camouflage unlocked. For instance, to obtain Diamond for assault rifles, Gold must be unlocked on all assault rifles.
It's not clear what the top camo will be but fans have suggested chrome, silver, or platinum.
Publsher Activision recently announced that those who pre-order Advanced Warfare will unlock extra content in Bungie's Destiny.
Call of Duty: Advanced Warfare is set for release on November 4th for PC, PS3, PS4, Xbox 360, and Xbox One.
Stories from around the web